Yesterday we had the opportunity to go to Antelope Island (a huge Island in the middle of the great Salt Lake) for an old-fashioned picnic with
HopeKids
. We joined this organization (which is fantastic, by the way) back in December, but have only been able to make it to one activity so far, out of the many they have had each month. We sign up for a lot of them, but are always having to cancel because of low counts, scheduling problems, etc. But we were finally able to go to our second activity, and boy was it good!
We gathered at the Fielding Garr Ranch, which is on the southern end of the island. I've never been to the ranch (let alone Antelope Island), so it was a neat experience. The property has huge, gorgeous trees, and some old historic buildings that are open for touring. We took old-fashioned family photos, had old-fashioned root beer floats, played old-fashioned games, did some crafts, and had a picnic. We opted to bring a very modern food called Subway. ;)
Below are some pictures from our day. Mason called it the "best picnic ever." And it really was.
Thanks HopeKids!!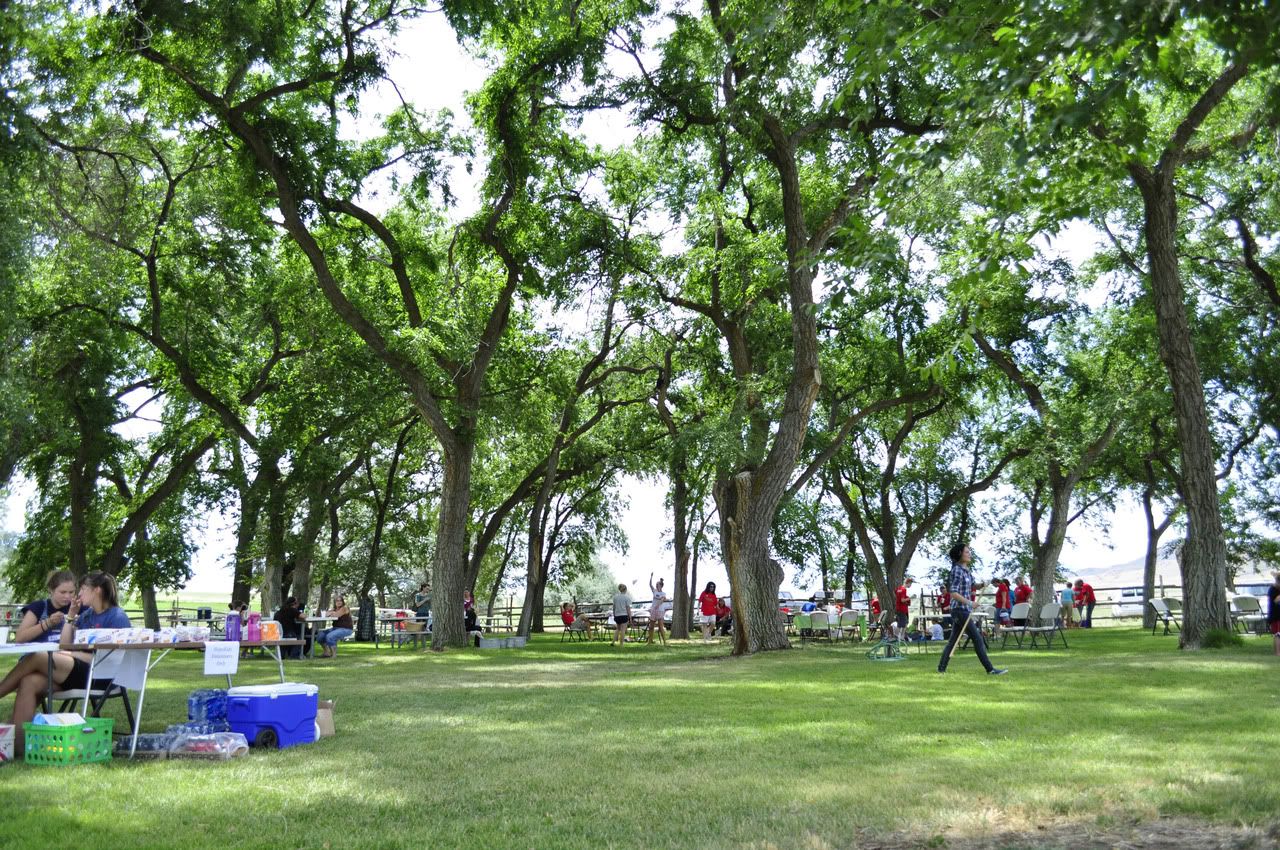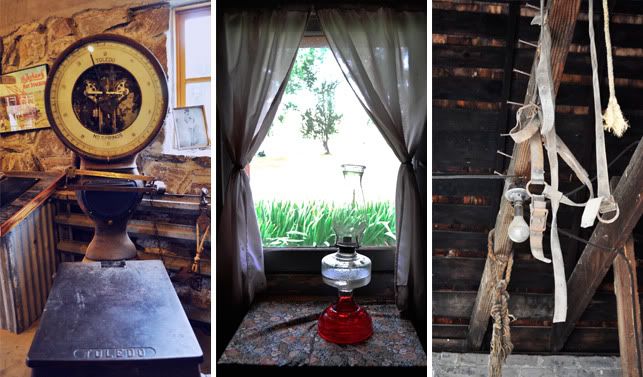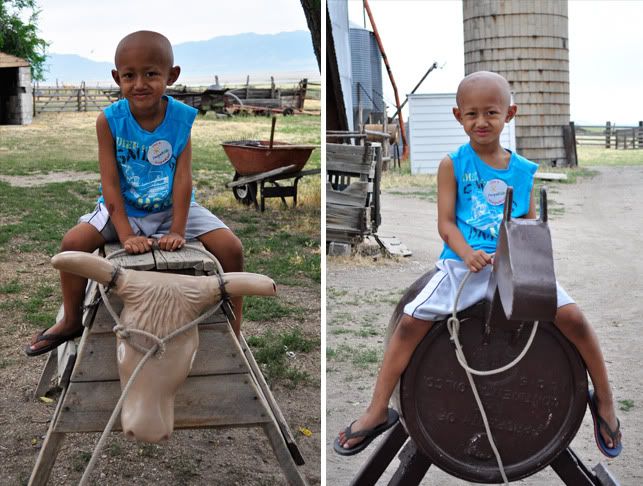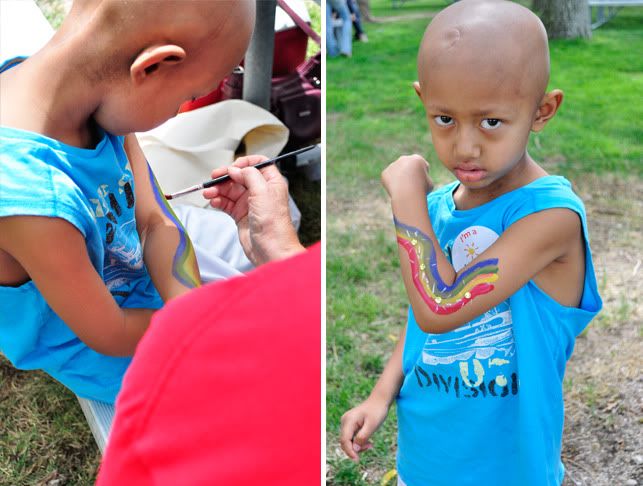 And now it's time for...
Arachnophobia: Antelope Island Edition
After leaving the picnic, we pulled over to the side of the road to take some pictures. It was about halfway into our picture-taking that we finally look into the bushes that stood a mere foot away from us. And we found that Antelope Island is NOT a place we would ever want to live.
Spiders sat by the tens in every bush that we could see, on every stretch of the road, and everywhere between us and the water. Every. single. bush. They ranged in size from tiny to two inches long, and they all shared webs...meaning that anywhere from three to 15 sat on one web. And when we stopped at the visitors center, we were greeted by even more on the walkways, and hanging out in the giant windows. *shiver*
Take a look for yourself: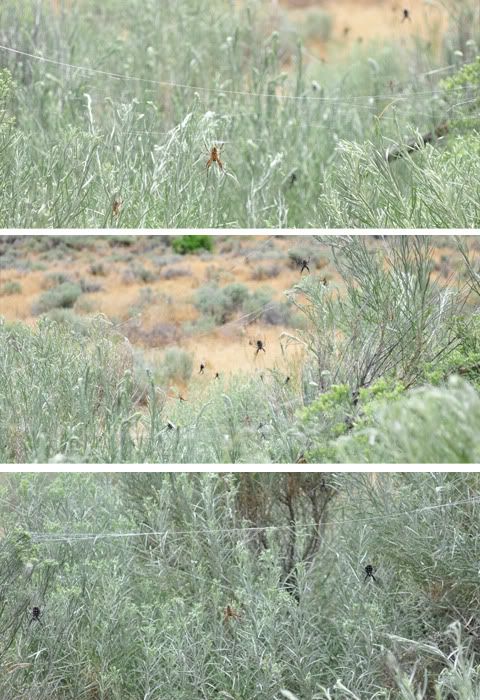 And lest you think this isn't bad (believe me, these pictures do NOT do these spiders justice), let's count how many spiders were in this three-foot stretch of road. Click to enlarge, if you feel like getting the creepies.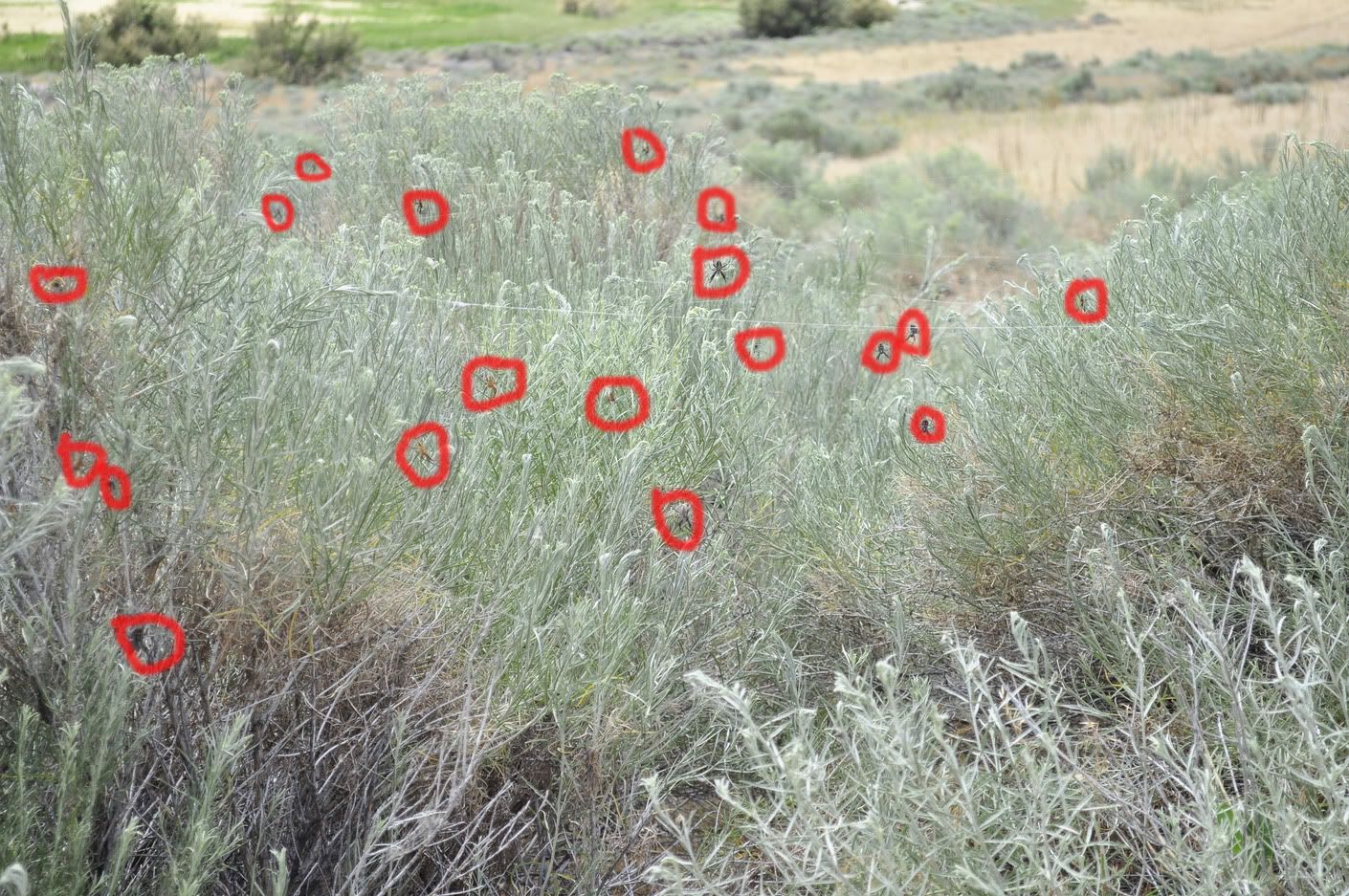 18!! Nature's own little death-trap.