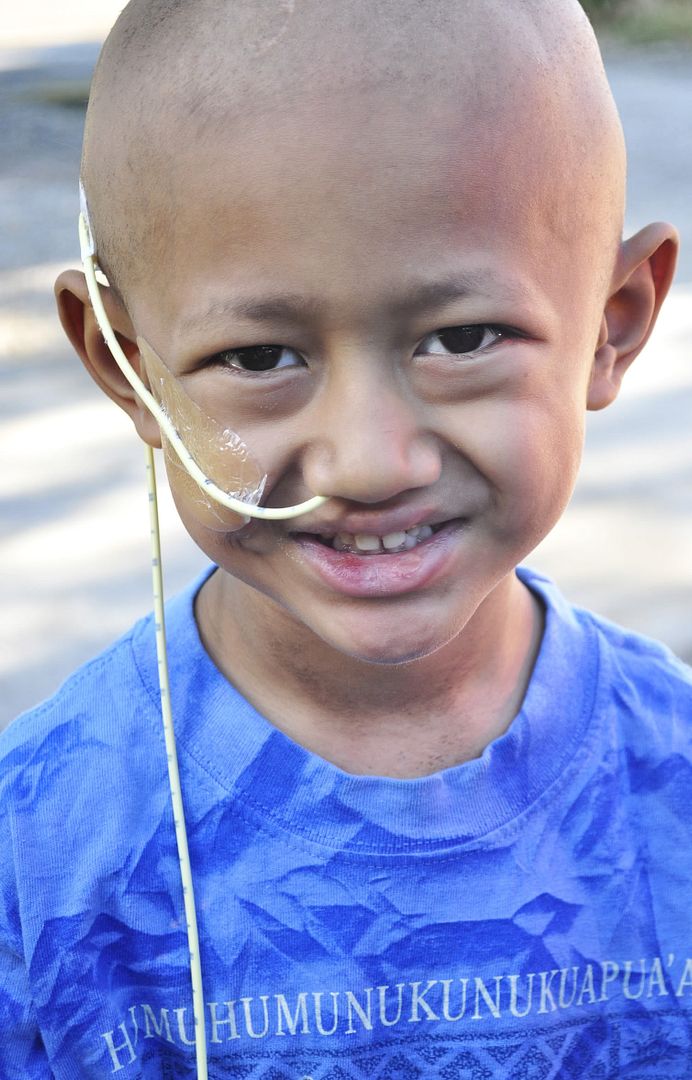 Latu and I were talking about this on the way home from Mason's Dr. appointment yesterday, and I thought I would post about it. Basically, what we noticed is that Mason's personality changed after his surgery. I was told to expect this by some friends of the family who had seen another boy go through something similar. They explained it perfectly: They said that after such a big surgery, his personality could be different when we got home, but not to worry; it would be as if he has just grown up a little.
Of course--me being a drama queen--I expected the worst, but I was surprised when it was just as they said: exactly as if he has grown up, gotten rid of old habits and gained new ones.
I
posted about this
after we got back from the hospital back in November, but I wanted to revisit it with a few comparisons. Keep in mind that these changes took place over the course of about a week. Only a few of them took any longer than two weeks.
Happy and care-free around family members, but nervous and shy around most strangers.
Still happy and care-free, but he now welcomes strangers and is not afraid to wave to them, or have conversations with them. His favorite topics: Thomas the Train and cancer.
This is mostly due to the fact that he meets so many different doctors, nurses, social workers, and other people every week.
Loved music and dancing, but was too shy to sing or dance for anyone but me (mom).
Imagine my surprise when he became unafraid to sing or dance anywhere, and in front of anyone...this literally changed over night.
Followed most directions without question.
Questions everything, and only does the things that make sense to him. he doesn't waste time doing things he sees as unnecessary. And BOY does he know how to argue! He's as smart as his auntie Latu when it comes to arguing.
Ate anything and everything; vegetables, fish, things that smell/look weird. He would eat anything you put on his plate. He also loved chocolate and sweets, and like a bad parent, I gave them to him all the time.
He is the pickiest eater I have ever met! Not only that, but he doesn't like chocolate or most sweet things anymore (yep, I lost my best bribe). I had no idea what to feed him when I discovered this! I had to learn what he likes all over again.
Loved to run crazy! I could barely keep up!
He still loves this, but he is able to sit still when needed, and for long amounts of time. This happened over night, too!
Curious about his immediate environment.
Curious about EVERYTHING! Even things that I can't explain to him.
He didn't care one bit about what he had on, as long as he had something on. He hated being naked in front of people, or even having his shirt off.
He REALLY cares about what he wears. Almost over night, he was able to remember exactly what clothes he owns, and likes to have say in each item of clothing he puts on. He also doesn't care about being naked anymore...not that he ever is.
Mason had a memory like a steel trap! He could recall the most startling details about random events months earlier.
He's lost a lot of his capacity to remember things. This mostly has to do with the chemo and radiation, but I thought I would add it anyway.
One interesting thing is that he still can't remember all the words to the songs he knew by memory before his surgery (including nursery rhymes and Thomas' theme song), while he can recall the words to every single song he has learned since the surgery.


As much as I hate Thomas the Train, I told my mom when I found out that his personality might change, that I would cry if he decided he didn't like trains anymore. I'm happy to announce that his love of all things trains is still very much intact.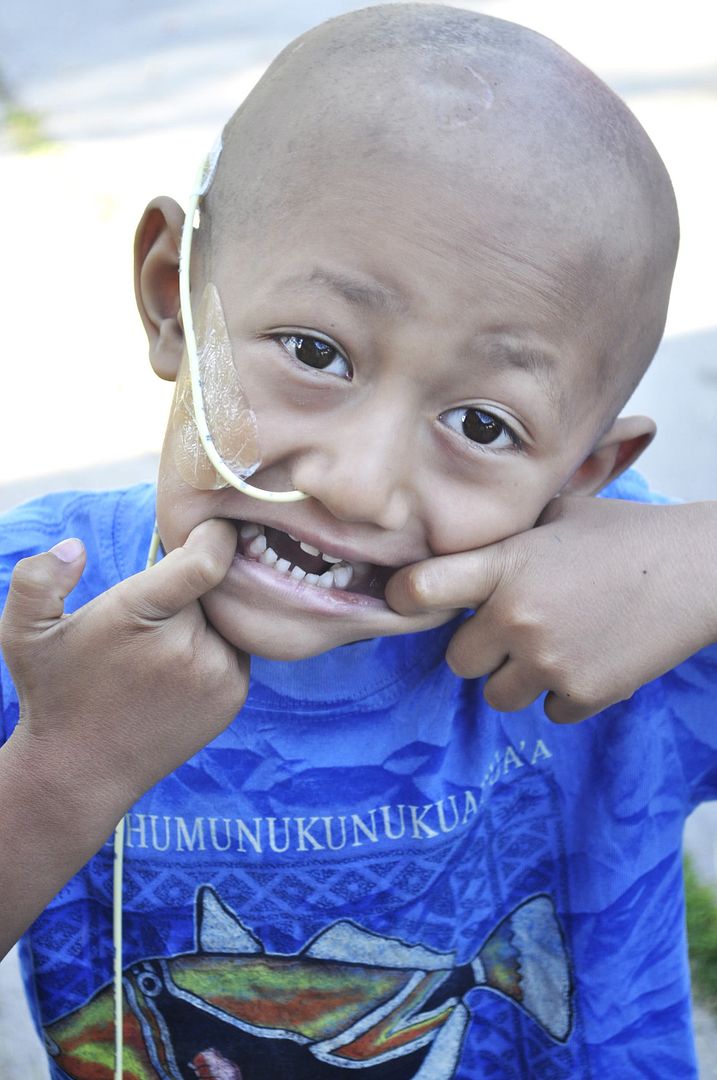 Lastly, just a cute story: While at clinic yesterday, Mason kept waving at the random Nurses and doctors who walked past us in the hallway. He had this huge smile on his face, and was so excited when they would wave back. When went to the store afterward to get a present for a baby shower, Mason waved at this random woman by the shoes. She turned to us and I was about to say something to her about him waving to everyone he saw (brushing it off, so she didn't think I was a bad mom who let my son wave to strangers, ya know?) when she said: "It's my Mason! Hi Stat-Stat!"
She was actually one of his nurses from Oncology, who nicknamed him Stat-Stat, because he is as still as a statue when he is accessed. Mason knew what he was doing after all.
Later in the car ride home, Mason asked: "Do some Nurses go to stores sometimes?" Latu and I then explained to him that a Nurse's job is to work at a hospital, and then they go home and have lives and do other things, just like I come home from work and do other things. He had this big realization look on his face, like his world had just shifted. :)